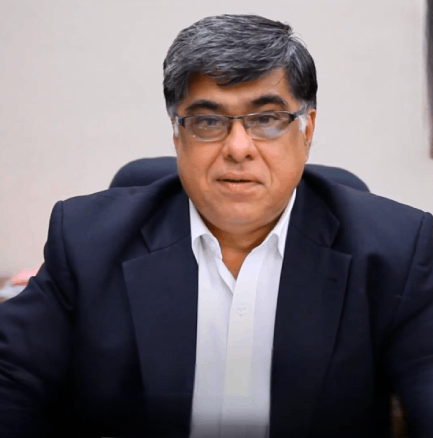 Greetings from the JSPM University Pune!
Every year, we welcome the brightest and most promising students from all over the globe to pursue an enriching undergraduate and postgraduate experience at the JSPM University Pune. But JSPMUni is more than a place where you earn a degree. It is a place where you can begin to lay the foundations for successful careers; a place where you may find life-long friends - a place where you begin your future.
We've been a part of the fabric of the greater JSPM group since our founding in 1998. Our collaborations with partners in education, health care, business, the non-profit sector and cultural institutions have strengthened us and the communities we serve.
The student is the most important person on our campus. We create opportunities and inspire students to achieve their goals. We recognize that in addition to our students' academic pursuits, they lead full, rich lives and need our support. Yet, JSPM University offers more than just a great learning experience. It broadens horizons and challenges assumptions.
The heart of JSPM Univeristy's success resides in our dedicated staff, robust student body and outstanding, recognized faculty members. As an evolving University, JSPMUni offers you a holistic tertiary education focused on creativity, entrepreneurship, leadership and interpersonal skills. You will also benefit from JSPMs reputation as a promising research-driven university where research talents are drawn together to set up base.
More than just a premier science and technology University, JSPMUni is committed to giving back to society.
We offer broad-based and multi-disciplinary curricula that include engineering, life sciences, communications, arts, business, humanities and the social sciences. The wide array of programmes would include global education and immersion programmes with the top-notch partner industries.
Moreover, the incubation cell is in line with our philosophy to nurture creative and entrepreneurial leaders through a broad-based education in diverse disciplines.
A University education at JSPMUni is not all about studying. Broaden your network by taking part in recreational and cultural activities. Hone your leadership and management skills by participating in the various clubs and committees. We encourage you to make the most of the life-changing experience you are about to embark upon. Take the opportunity to venture into the world and grow your possibilities under our immersion programmes which are imbibed in experiential learning.
Call on our admissions website to discover the multidisciplinary nature of our degree programmes, the rich array of electives and minors and honours, the research and academic culture, as well as the dynamic and radiant University convergence. Our friendly staff will assist you with any information that you might need - feel free to contact us.
I encourage you to visit our campus and learn more about the opportunities available to you at JSPM University.
Join us and become part of our vibrant JSPM community.
Sincerely,
Dr. B. B. Ahuja
Vice Chancellor
JSPM University, Pune