Faculty of Business & Commerce
The Faculty of Business and Commerce is part of JSPM University Pune that offers Postgraduate & Undergraduate Programmes in Management as well as Commerce education.
The Faculty of Business and Commerce strives to make active and dedicated attempts to infuse a global perspective into management/commerce education. The curriculum is more contextual and experiential learning oriented focusing on imparting sustainable and value-based education.
The Faculty intends to offer educational programmes which have wider social implications as well as integrate techno managerial excellence keeping-up with the current industrial needs and requirements.
To provide quality education by innovating and continuously improving upon the disciplines of commerce & management through advanced methods of experiential training to acquire global recognition for our unique learning system that nurtures entrepreneurially inspired and socially responsible business leaders.
To create and nurture an environment that adopts holistic approach to achieve academic excellence, interdisciplinary learning, and innovative thinking and leadership qualities.
To strive and remain committed towards the holistic development of students by providing exposure to advanced areas of knowledge.
To groom students who can significantly contribute to the successful transformation of existing and emerging organizations and to make them employable in order to serve the corporate and the society as a whole with utmost dedication and professionalism.
To develop a global network of leaders and entrepreneurs who create value for themselves, their organizations, and society while nurturing strong moral and ethical values.
"Excellence is a gradual result of always striving to do better - Pat Riley"
It is with great delight that I take this opportunity to introduce our Faculty to all stakeholders. The Faculty of Commerce & Management is affiliated to the JSPM University Pune and remains committed to disseminating high quality management & commerce education through a learner centric approach and a Pedagogy involving Experiential Learning for the students.

The Faculty is part of a multi-campus institutes under JSPM Group Pune with quality faculty, academicians, researchers, and professionals. We are confident that the synergetic endeavours of the faculty members and students will help the Faculty evolve as a responsible institution that ensures an equal dispersion of modern management/commerce practices and philosophies which are key to achieving success in the careers chosen by our students, in turn benefitting the Industry. With the support, coaching and personalized attention of faculty as Mentors, we strive to provide skills that are needed to solve complex business issues in the current VUCA environments.

I am reminded of the famous quote by Peter Drucker, father of modern management, 'Knowledge has to be improved, challenged, and increased constantly, or, it vanishes'. It is our avowed passion that we develop leaders who would improve, challenge and above all, increase knowledge to all dimensions of continued presence and achieve success with an eye on the future.

Best Wishes !!!

Dr. Hrishikesh Patil
I/C, Dean, Faculty of Business & Commerce,
JSPM University Pune
The Faculty of Science & Technology at JSPM University Pune shines with its unique features and accomplishments. Here are some highlights and spotlights that distinguish the faculty:
1. Interdisciplinary Approach: The faculty embraces an interdisciplinary approach to education, encouraging collaboration and integration across various scientific and technological disciplines. This fosters a holistic understanding and prepares students to tackle complex, real-world challenges that require multidimensional solutions.
2. State-of-the-Art Infrastructure: The faculty boasts cutting-edge infrastructure, including modern laboratories, well-equipped classrooms, and advanced research facilities. Students have access to the latest technology, tools, and equipment to enhance their learning experience and practical skills.
3. Industry Collaboration: The faculty maintains strong partnerships and collaborations with industry leaders, fostering a symbiotic relationship between academia and the corporate world. This enables students to gain exposure to real-world scenarios, industry trends, and emerging technologies, enhancing their employability and preparing them to make a seamless transition into the professional sphere.
4. Research Excellence: The faculty places great emphasis on research and innovation, with dedicated research centres and institutes. Faculty members and students actively engage in ground-breaking research projects, contributing to the advancement of knowledge in their respective fields. This research-oriented environment nurtures a culture of curiosity, exploration, and scientific inquiry.
5. Entrepreneurship and Innovation: The faculty encourages an entrepreneurial mindset and provides support for students interested in entrepreneurship and innovation. Entrepreneurship development programs, incubation centres, and mentorship opportunities help students transform their ideas into viable start-ups and commercial ventures.
6. Holistic Student Development: The faculty focuses not only on academic excellence but also on the overall development of students. Various extracurricular activities, workshops, seminars, and leadership programs are organized to enhance soft skills, teamwork, communication, and personal growth. The faculty strives to produce well-rounded graduates equipped with the skills necessary to thrive in the professional world.
7. Alumni Success: The faculty boasts a strong network of successful alumni who have made significant contributions in their respective fields. These accomplished professionals serve as mentors, guest speakers, and industry connections, providing guidance and support to current students. The faculty takes pride in the achievements of its alumni and continues to foster strong relationships with them.
The Faculty of Science & Technology in JSPM University Pune stands out for its interdisciplinary approach, state-of-the-art infrastructure, industry collaboration, research excellence, focus on entrepreneurship, holistic student development, and a vibrant alumni network. These spotlights demonstrate the faculty's commitment to providing a comprehensive and enriching educational experience to students, preparing them for successful careers and making a positive impact in the scientific and technological realms.
Business and commerce offer a wide range of career opportunities across various industries. Here are some common career paths in this field:
1. Marketing Manager: Develop and implement marketing strategies to promote products or services, conduct market research, and manage advertising and promotional campaigns.
2. Financial Analyst: Analyze financial data, prepare reports, and provide insights and recommendations to help businesses make informed investment decisions.
3. Human Resources Manager: Oversee employee recruitment, training, and development, manage employee relations, and ensure compliance with labor laws and regulations.
4. Sales Manager: Set sales targets, develop sales strategies, manage a sales team, and monitor performance to achieve revenue goals.
5. Business Development Manager: Identify and pursue new business opportunities, build strategic partnerships, and negotiate contracts to expand the organization's reach and profitability.
6. Supply Chain Manager: Manage the flow of goods and services, optimize logistics and distribution processes, and coordinate with suppliers and vendors to ensure efficient operations.
7. Management Consultant: Provide expert advice and recommendations to organizations on improving business performance, implementing strategies, and solving complex problems.
8. Financial Manager: Oversee financial operations, including budgeting, financial planning, and financial reporting, to ensure the organization's financial health and compliance.
9. Entrepreneur/Small Business Owner: Start and manage your own business, taking responsibility for all aspects of its operations, including planning, finance, marketing, and human resources.
10. Operations Manager: Oversee day-to-day operations, streamline processes, manage resources, and ensure efficient production or service delivery.
11. International Business Manager: Manage business activities on a global scale, including international market expansion, cross-cultural negotiations, and compliance with international trade regulations.
12. E-commerce Manager: Develop and manage online sales platforms, oversee digital marketing strategies, and optimize customer experience in the e-commerce space.
13. Risk Manager: Identify and mitigate potential risks to the organization, develop risk management strategies, and ensure compliance with legal and regulatory requirements.
14. Corporate Social Responsibility (CSR) Manager: Develop and implement sustainability initiatives, manage community engagement programs, and ensure ethical practices within the organization.
These are just a few examples of career opportunities in business and commerce. The field is vast, and depending on your interests, skills, and qualifications, there are numerous specialized roles and industries to explore, including finance, consulting, entrepreneurship, retail, manufacturing, technology, and more.
Undergraduate Programs
B. Com. Cost & Works Accounting
B. Com. Banking & Finance
B. Com. Marketing Management
B. Com. Business Environment & Entrepreneurship
B. Com. International Business
B. Com. E-Commerce
B. Com. Honours
Postgraduate Programs
M. Com. Accountancy & Taxation
M. Com. Banking & Finance
M. Com. Business Analytics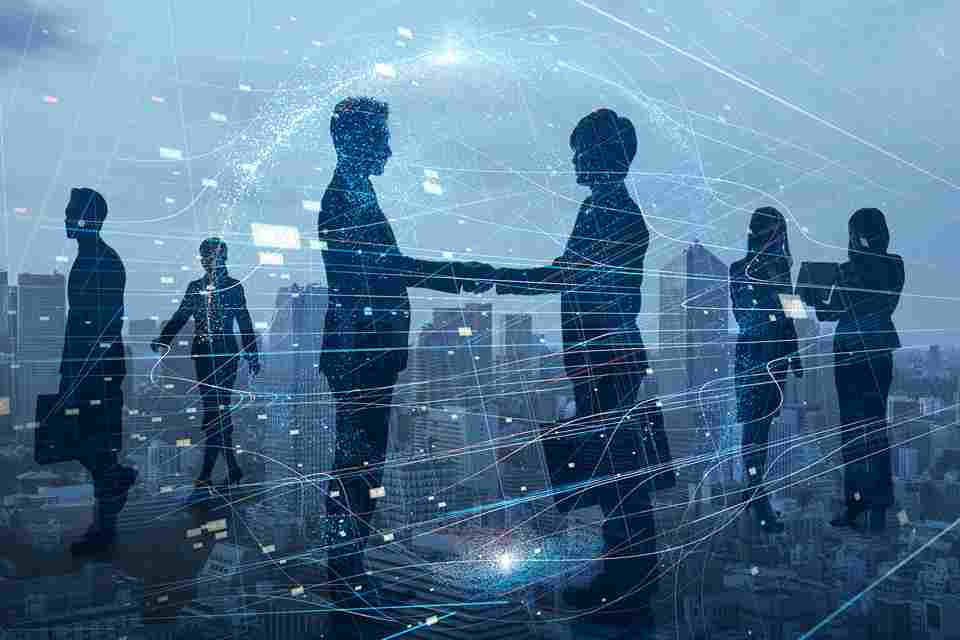 Undergraduate Programs
B. B. A. International Business
B. B. A. Digital Marketing
B. B. A. Computer Applications
B. B. A. HRM
B. B. A. Business Analytics
B. B. A. Honors
B.B.A. (Finance Management)
B.B.A. (Marketing Management)
B.B.A. (Operations &. Supply Chain Management)
Postgraduate Programs
M. B. A.Finance Management
M. B. A. Global Business Management
M. B. A. Marketing & Brand Management
M. B. A. Digital Media Marketing
M. B. A. Cyber Security
M. B. A. HRM
M. B. A. Business Analytics & Intelligence
M. B. A. Pharma Management