For JSPM, the health and wellness of its students are of paramount importance. While constantly striving to provide a hygienic learning environment, we have also set up healthcare and medical facilities across our campuses. These centres aim to provide medical help and support to students whenever they need it. To ensure students get the most appropriate and responsible healthcare, we've partnered with various doctors and healthcare professionals, who help us achieve our objectives.
Some highlights of our medical and healthcare facilities include the following.
Well-maintained medical facilities with state-of-the-art equipment to provide fundamental medical care and assistance.
Qualified and experienced doctors, including male and female nurses, who provide empathetic and appropriate care.
The provision of walk-in visits to address urgent concerns.
Illness certificates given after verification of genuine cases.
Labs as recommended by physicians and nurse practitioners.
Arrangements for public health immunisation based on a certified and experienced physician's recommendation
Nutritional services to acquaint students with and guide them in healthy eating strategies and planning and preparing cost-effective and easy meals.
Medical advice for travelling to a particular place, whether for study or leisure.
At JSPM, we endeavour to provide our students with the best of everything. Our trustworthy hostel facility is one of them. We provide a reliable and comfortable hostel facility, which, while enabling students to live and learn fearlessly, assures parents of their child's safety. Our hostel rooms are equipped with the necessary amenities and our staff remains available 24/7 at the students' disposal to address various needs of theirs.
Some highlights of our hostel facility include the following.
Solar Water Heating System
Common Room Facilities With Tv, Telephone And Wi-Fi
Canteen, Mess Facility (Veg And Non-Veg)
Food Joints
24/7 Security
Cooled And Purified Drinking Water
High Hygiene Standards
Pleasant Environment
Uninterrupted Power Supply
Laundry Service
Newspapers (Marathi And English) To Keep Up With The World
24/7 Ambulance Service To Address Emergencies
In addition, our hostel facility also has a space that allows students to enjoy outdoor activities, socialize and refresh themselves. They can indulge in indoor games like chess and carrom and outdoor sports like volleyball, basketball, badminton, etc. Music lovers can tune themselves to a soothing rhythm and de-stress in the music room.
Rules and Regulations
While not imposing strict rules and regulations on students, we expect them to cooperate and maintain the hostel and University's decorum. Some rules and regulations students are expected to adhere to include the following.
Ragging is prohibited on campus.
Use of professional and polite language.
Rude or abusive language is strictly banned.
Keeping articles like crackers, weapons, firearms etc., in the room will lead to strict actions.
Any illegal activities within the hostel premises are strictly prohibited.
Alcohol, smoking or consuming drugs on the premises is strictly forbidden.
Classrooms matter as much as the faculty's dedication and the student's determination. At JSPM, we believe classrooms help create an environment conducive to studying and fostering teacher-student interactions. Accordingly, we've designed all our classrooms meticulously with these factors in mind. We've built modern classrooms across all our campuses and maintain them well to ensure they serve their purpose. Additionally, we constantly update our classrooms to enable students to leverage the latest technology to study through digital modes. Here's more to the classroom at JSPM.
Videoconferencing facilities
LCD screens for clear viewing
Fixed cameras
Overhead projectors
Touchpad system
Laptop VGA/Ethernet connections
Windows desktop computers
UI wireless Wi-Fi Connectivity
Digital Projector and/or Flat Panel TV display
Besides, over 95 per cent of our classrooms offer the following.
Wolf vision document cameras
Crestron/Extron control systems
Auxiliary input connections for portable audio and video devices
Microphones and UICapture software for lecture capture and podcasting
Select classrooms have the below.
Transparency projectors
Macintosh desktop computers
Wireless lavalier/ handheld microphones
We also operate Instructional Technology Centres (ITC) and computer labs to allow students access to the University's computing resources. The details of the study spaces of individual buildings could be found by studying the campus's study-spaces mapped. Additionally, you can find study spaces throughout the main library as well.
Essential Highlights About Classrooms
Classroom use is scheduled
Students can use them in open study rooms
Rooms keep changing from semester to semester per availability
While JSPM strives to update these spaces every semester but classrooms are subject to changes which may alter their availability, it believes in providing spaces for outside classroom learning.
Our Experimental Classrooms – Improving Teaching Standards!
Education has moved beyond cognitive learning. Accordingly, faculty members cannot stick to age-old teaching techniques. They should upgrade to align themselves with the dynamics of modern education. At JSPM, we believe in continuous improvement and hence, run experimental classrooms where our staff members are trained in modern educational technology and methods. To groom students with head, heart and hand these classrooms offer various flexible facilities and technology to foster the innovation of the latest teaching techniques that promote student cooperation, discussion, and participation.
We currently use the classrooms for in-service training, seminars, supervision, and teaching with students in nutshell provide for transformative education. Some essential highlights of these classrooms include,
Circular design with glass walls to accommodate 70-80 people.
Easier re-configuration
Quick creation of partitions to transform on classroom into 2-3 small ones
Easily foldable tables and chairs
Pull-out partition walls can serve as large whiteboards
Hi-tech sound system
Interactive boards
Film screens.
Students can take a laptop computer on loan or borrow it. We've provided a technician, who is available the clock to resolve technical issues.
A safe and secure environment ensures seamless and fearless learning. At JSPM, we take campus safety and security of our students and staff members seriously. Accordingly, we set up a department of safety and security that works relentlessly towards helping us maintain the highest standards of safety and security across all our campuses. Our other staff members and students complement the efforts of our safety department by cooperating with it and maintaining a peaceful environment across every campus.

Our safety division is responsible for the following areas.
Security and Law Enforcement Systems
Accountability and Compliance
Security Services
Security and Law enforcement system manage JSPM's electronic safety and security infrastructure, including camera networks, access control, alarms, and emergency phones in every campus. In addition, the department provides technology-related assistance for the residence hall, university building, or facility.
On the other hand, the Security Services unit oversees the contract of the campus security officers. The Safety Division looks after accountability.
Besides, we have developed a comprehensive Emergency Management Program that outlines strategies to ensure the safety of students, faculty, and staff. Additionally, it protects JSPM's property and assets during emergencies.
Environmental Health and Safety
Our safety and security initiatives extend to environmental health and safety. It involves providing services and support for effective, efficient, and compliant work practices. Our team also promotes a culture of shared responsibility among faculty, students, staff, and visitors. It is to ensure a safe, healthy, and environmentally sound research and educational community at JSPM.
Goals
Ensure Operational Transparency
Develop Collaborative Partnerships
Establish Lasting Credibility Among Students
Services
Coordinate and develop safety programs for all campus buildings inclusive of Occupational Health, Safety, and Environmental Health, including indoor air quality, asbestos, tank management, mould and hazardous waste disposal.
Eliminate or reduce the severity of exposure to actions or conditions that could potentially hurt JSPM's assets.
Analyse, identify and develop corrective action plans to reduce the severity of risks for students, staff, and faculty from injurious conditions or actions.
Residence Security
Careful monitoring of JSPM's hostels and residence halls through manned patrol and CCTV.
Preventing unauthorised trespassing to security sections or facilities.
Adhering to a sign-in procedure that involves visitors and guests signing in with the housing staff at the front desk .
Designing awareness programs and creating awareness to enhance student, faculty and staff safety and security.
E-Learning is the new normal and is projected to proliferate across the world's educational horizon. At JSPM, we emphasise making our students competent to operate and thrive in the modern world. Our E-Learning facilities are a significant indicator of our progressive and futuristic approach. Here's more to our E-Learning facilities our students can leverage to enhance their learning.
Features of our E-Learning Facilities
We provide our students with the latest E-Learning facilities to help them learn more effectively. Our facilities include the following.
Virtual classrooms well-equipped with the latest learning facilities.
Latest computers, laptops and workstations to enhance learning competence.
Advanced projector facilities for seamless learning.
Uninterrupted high-speed internet connectivity to ensure flawless education.
E-Learning studio powered by multimedia, audio, and video streaming process.
E-Learning studio is modelled to meet student's learning needs and help them focus on areas of improvement.
Interactive and immersive learning infrastructure that fosters and facilitates collaborations with brilliant students from other universities worldwide.
Additionally, we have a team of experienced and qualified faculty members who are well-versed in E-Learning infrastructure and help students optimise its use.
JSPM provides cafeteria services across all of its campuses. The purpose is to provide students with regular, healthy and hygienic meals. We allow only trustworthy caterers or cafeteria service providers who resonate with our purpose and adhere to our policies and rules and regulations concerning canteen services.
Here are some features of our cafeteria services.
Fresh, nutritious and diverse food items
Cafeteria sections and kitchen are frequently cleaned to maintain hygiene
High-quality furniture
Well-ventilated rooms and kitchen space
Use of high-quality equipment and appliances to maintain quality standards
Reasonable rates to fit the students' pockets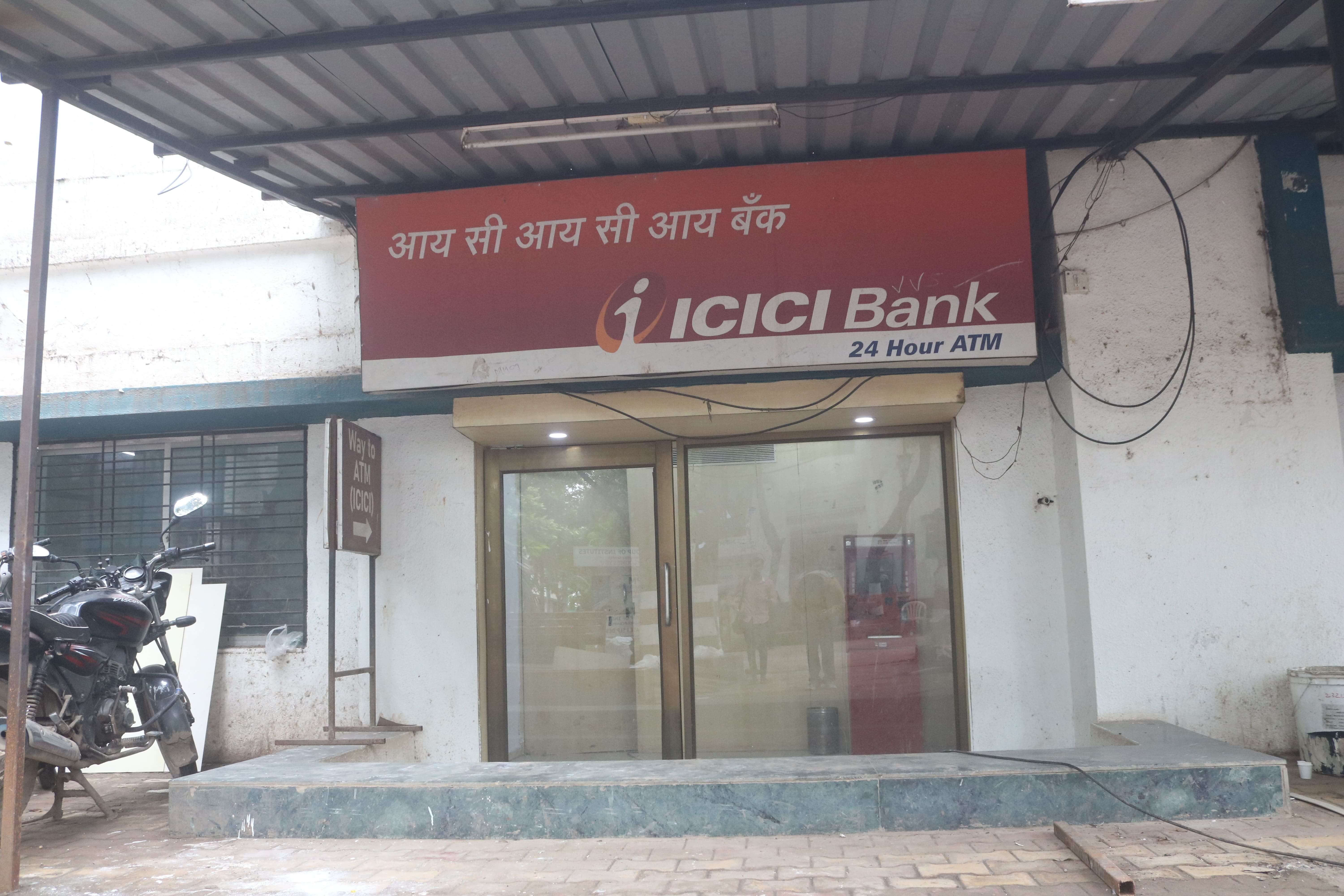 JSPM is a people-centric university that empathizes towards the needs of its students, staff and faculty members. Accordingly, we've partnered with various banking institutions that provides full-fledged banking services to their account holders. Some banks with a 24/7 ATM in our premises include the following.
ICICI Bank
IDBI Bank
Punjab National Bank
Axis Bank
Some other free services that JSPM's students enjoy include the following.
Free online, mobile, and text banking
Free account transfer options
Free remote deposit
Free debit card
In addition, students can also avail of various domestic and international banking services from the respective banks, like the following.
Accepting foreign checks for deposits
Accepting funds at the JSPM
Opening new bank accounts
Checking for counterfeit currency
Depositing slips
Endorsement stamps
Sending money through wire Transfer or EFT
But that's not it. Our students also can benefit from the below banking schemes.
Personal Saver Account (PSVR)
Some highlights of this service include the following.
Account opening in only ten minutes.
Linking personal accounts for more seamless and safer transactions.
International students can also avail of this service by visiting the lounge and seeking assistance from JSPM's staff members.
Flexi Saver
Flexi Saver is an excellent plan that can help you save money and allow you to begin saving and earning a healthy dividend on your monthly savings.
Important Note
JSPM does not endorse any financial institution. Instead, we encourage students to select the institution capable of best meeting their personal banking needs.
Students can maintain their accounts at hometown banks. They can avail of the services of depositing or withdrawing funds via services and devices their banks support. It could be via a website, mobile app, or ATM debit cards.
International students who want to open an account at any bank operating on the JSPM campus should decide how their account should be funded.
If they wish to receive money from parents or relatives from their country, they should ask their native bank about income wire fees and the waiting time for receiving funds via wire transfer.
Students should get the necessary deposit supplies and receive banking instructions before making deposits.
JSPM consider transportation a mandatory facility. It is based on four essential values – efficiency, punctuality, safety and sustainability.
Regular Transportation
We've partnered with various car-sharing services that provide transportation services to our students and staff members cost-effectively. These services can be availed on an hourly basis and at low hourly rates. Additionally, we have a fleet of cars located in convenient locations. Students and staff can use them via an efficient and user-friendly mobile reservation system. However, if you are an overseas student, you should provide documents from your country showing your driving history.
Charter Service and Non-Emergency Medical Transportation
We offer charter transportation for group travel and have a provision for non-emergency medical transportation for sick or injured students in need of off-campus medical facilities or pharmacy services. Our robust and well-managed system of shuttle cars ensures a seamless transition between the main campus, sponsored parking lots, local railroads, bus stations, shopping centres, etc.
Intershuttle Transportation
In addition to the above, we provide Intershuttle transportation, the highlights of which include the following.
Operational five days a week from Monday to Friday, excluding national, regional or universal holidays.
Seating arrangements are queued on a first-come-first-served basis.
Riders should produce their valid ID to avail of the service.
GPS shuttle tracking system that helps locate the shuttle's current position.
Carpool Programs
Our carpool programs exemplify our efforts and endeavours towards promoting sustainable transportation. With this program, we intend to contribute our bit towards traffic congestion and curb air pollution to some extent. We encourage our students and staff members to use the carpool program and contribute towards greener surroundings. Some highlights of the carpool program include the following.
Carpool members must be employed or registered with JSPM.
One of the carpool members should have a valid JSPM parking permit.
We allow a maximum of four members, including the permit holder per group.
JSPM issues only one parking permit per carpool.
We allow parking for only one registered vehicle in the designated lot at any time.
Bikes, scooters, and mopeds are excluded from the carpool program.
At JSPM, we consider sports an integral part of our curriculum and lifestyle. Indulging in sports doesn't merely help you stay fit but develops various other values and attributes like sportsmanship, team playing skills, empathy, etc. Accordingly, we encourage our students to participate in the different sporting activities we keep arranging throughout the year and use the sports facilities we provide.
JSPM's Sports Facilities
At JSPM, our campuses are large enough for students and staff to engage in various exercises and fitness activities. We've maintained a campus with a supportive environment for sports and physical activities. Here's what we offer at JSPM under our sports facilities and amenities.
Indoor Games: Chess, carrom, table tennis,etc.
Outdoor Games: Basketball, soccer field, tennis court, and cricket ground
Well-equipped Gym: Joggers, treadmills, cross-trainers, exercising bikes, etc.
Sporting Events and Tournaments
We arrange various sporting events throughout the year to keep the academic environment vibrant, sporty and favourable for our students. Our sporting events include inter-college sports tournaments and university-level sporting contests. We are proud to share that we've been the nurturing ground for many national-level athletes who dominate the track and ace field events at the national level.
Sports at JSPM
Multiple Club Choices
Inter-Collegiate Competitions
Yearly Varsity Series
A Newly Extended And Well-Equipped Sports Centre
At JSPM, we balance academics and extra-curricular activities like sports. It is aligned with our vision to create holistic professionals and human beings. So, enrol in JSPM to steer your life and shape your success!